Full Radio-Canada article about today's protest of a beautiful drag queen storytime event by an extreme religious fanatic
August 17th, 2019

https://ici.radio-canada.ca/nouvelle/1264623/evenement-conte-bilingue-drag-queen-interrompu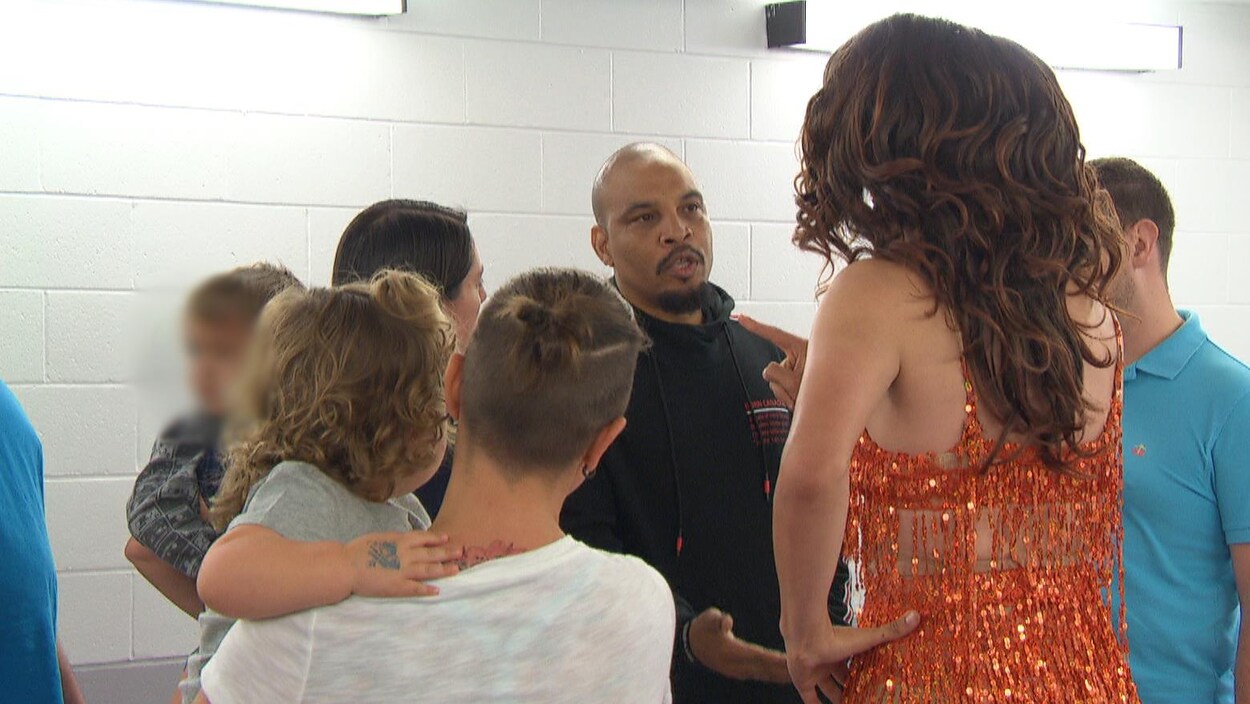 "In the name of God", a group of protesters stopped Saturday a storytelling event by a drag queen in Ottawa. The president of Pride in the capital denounces this incident, which he describes as "aberrant".
About 100 parents and children attended the Westcliffe Community Center for storytelling by Adrianna Exposée, a local drag queen. According to the organizer, Jean-Phillippe Pelchat, the goal was to present different realities to normalize them with children.
When the organizers asked the participants if they had questions, at the very end of the event, a man began to read passages from the Bible. He then spoke to Adrianna, asking her how she was going to atone for her sins with God .
I'm dressed, you're dressed like a prostitute, in front of children. You teach them to be prostitutes , can we hear in the video. You're not a woman, you're a man, sir.
The altercation lasted several minutes and was filmed in full by other members of the group. Quickly, Mr. Pelchat asked them to leave. Parents also took the defense of Adrianna.
The group left and continued their video outside the community center. The police arrived quickly at the scene, after being contacted by the organizers. They talked to the man who pinned Adrianna. The latter indicated that he was only following the command of Jesus .
The Ottawa Police Service did not want to give details of the incident.
An "aberrant" gesture
Pride's president in the capital, Davy Sabourin, described Saturday's incident as aberrant . Mr. Sabourin argued, among other things, that the goal was to promote inclusion and diversity by exposing children.
To have a person who gets upset and who, for whatever reason, starts to raise the tone, which causes trouble, it can be traumatic for the children , he added.
Events like Pride are very important today in 2019 because, as we can see in this context, the battle is not over. Davy Sabourin, president of Pride in the capital
However, he praised the behavior of parents, organizers and Adrianna, preaching that this is an excellent example of solidarity.
Jean-Philippe Pelchat said the incident had ruined the end of the activity. However, he thanked the parents who intervened to defend Adrianna during the altercation. Unfortunately, it's a dialogue of the deaf. People come with their ideas, this is not a place for dialogue , he added.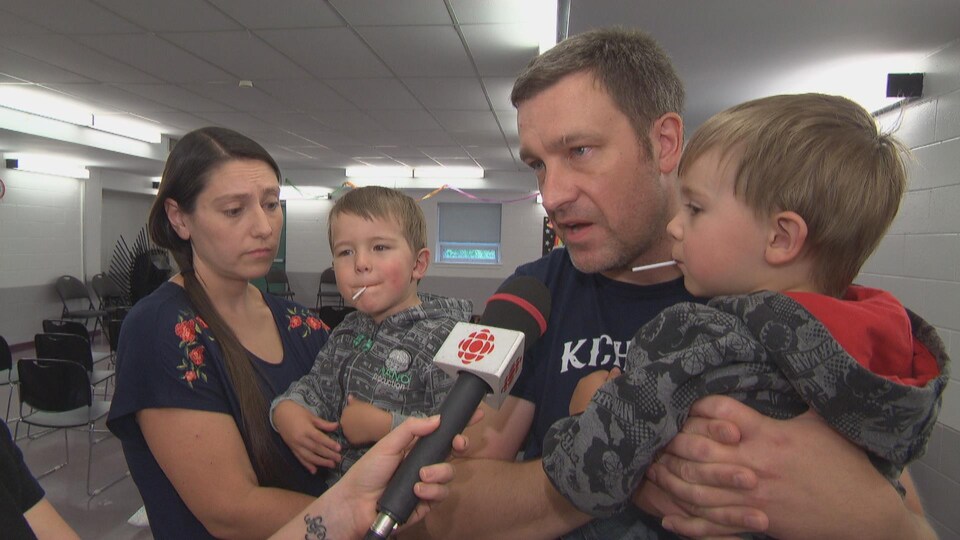 Mr. Maack emphasizes that his community is a safe and welcoming place for all.
PHOTO: RADIO-CANADA
Tristan and Michelle Maack said it was deplorable that some people had come to convey this kind of message. The parents of two young boys have enjoyed the activity , but are sorry to see that there are always people who do not want to accept diversity, who are afraid .
It's important to teach diversity to our children, to accept everyone, that everyone can be what they want. Tristan Maack, father and activist
Same story from Lynn Ward, who had come to show his girl that there are many people in the world, we are all different . She finds it unfortunate that the activity ended like this, but sees it as a great learning opportunity for her child.
It's also a lesson for children, to show that we do not let ourselves be pushed. We stay calm, if people want to be bullies, we can ignore them, move on , "she said.
It is a man who wanted to express his opinion, it is not an opinion that I share with him, we are more open to love in different ways.Lynn Ward, mother
With the information of Christelle D'Amours and Camille Boutin.